SINCE 1719
In family hands in Merl on the "Terrassen-Mosel", which winds from Pünderich northwards to Koblenz, where it flows into the Rhine.
The focus is on Rieslings from the steepest of Merl's slopes: Fettgarten, Stephansberg, Königslay, Adler and Klosterberg. 
Now in our 8th generation, since 2015 we have been treading new paths under todays owner  "MICHEL": purist wine styles are taking hold, the switch towards organic farming methods and certification.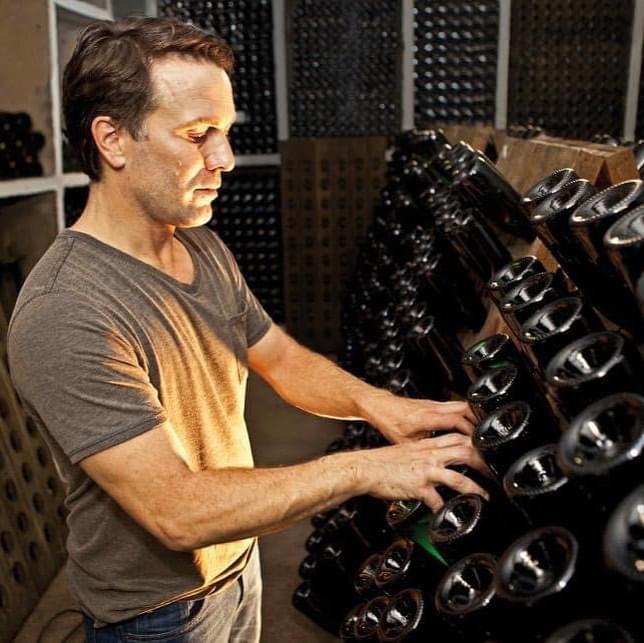 MATURE VINES ON STEEP SLOPES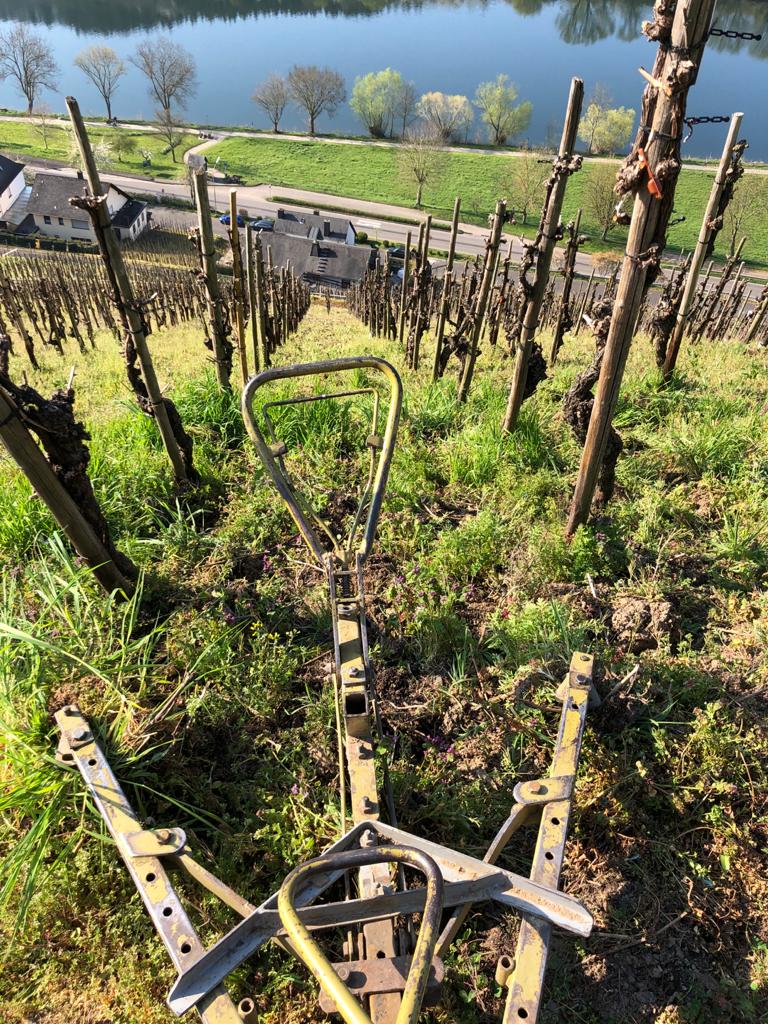 THE FOUNDATION
Our Riesling vines grow on Merl's steep, first-class, south-southwest-facing slopes.  
Their blue and grey slate soil combines with classic Mosel terroir: very little water and high temperatures during the ripening period, leading to low yields of concentrated, small, highly aromatic fruit. 
A combination of very mature vines, some up to a century old, grown on single poles and younger vines – between 20 and 40 years old – enable us to apply our personal signature to wide assortment of grape varieties. Our red and aromatic white wine grape varieties thrive in the nutrient-rich environment close to the banks of the Mosel. 
Organic farming as the basis for healthy soils & vines and hand-harvesting for happy grapes.
REFLECTION ON NATURAL WINE
A LOT OF TIME
Our winemaking principles in just a few words: pressing, cold sedimentation, storage for fermentation and then plenty of time.
No wine treatment agents, no finings, no corrections, no additives. And in the case of our ISAAC wines, no filtration either. 
Vintage-typical wines that reflect their terroir and origin are the goal of winemaking.  Ecological standards go without saying.
The basic wines are matured in stainless steel, the single-vineyard wines and the ISAAC range mature under the influence of oxygen in both large and small oak barrels.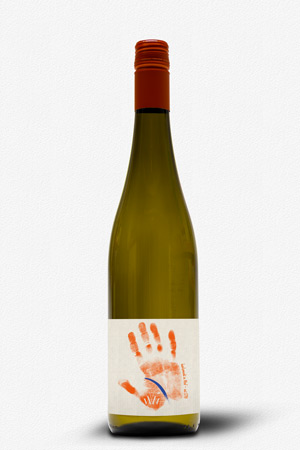 Village
"EMILIA" 0,75l
Harvested from the steep vineyards of Merl, the wines of the Emilia line convince/satisfy with the typical Mosel-finesse. Freshness, acidity and fruit combine without becoming too lush and overloaded.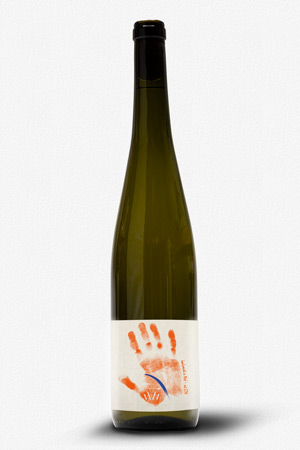 Single Vineyard
"Grand Cru" 0,75l
Mature vines in the best locations – Adler, Königslay and Stephansberg – here classic, world-renowned Mosel Rieslings develop on dark slate. Via maturation in Mosel barrels, Rieslings of depth and complexity are created, whose diversity and finesse increase with age.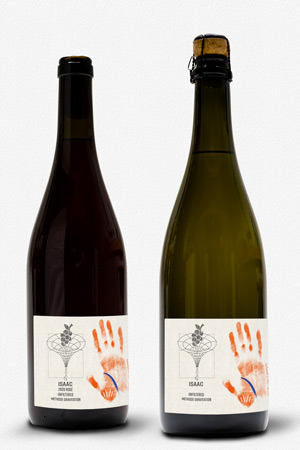 ISAAC
"GRAVITATION METHOD" – UNFILTERED 0,75l
Isaac Newton as the namesake for the wines made according to the law of gravity.
Without intervention in the cellar or filtration, just a lot of time on the lees, multi-layered wines result which are different without wanting to be different. Naturalness is our clear focus here, the combination of drinkability and complexity produces wines that are second to none.